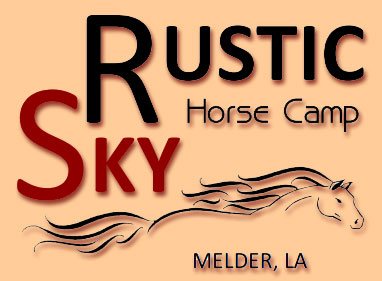 Formerly Lucky 4B Ranch
30 Squyres Lane
Melder, LA 71433
(318) 659-4414

Rustic Sky Horse Camp is the perfect getaway for camping, horseback riding, hiking, fellowship and family entertainment.
Amenities include: a genuine old west saloon, a cooking / eating pavilion, public restroom, showers, stalls, horse wash bay, round-pen, turn-outs, obstacles, cabins, rooms and pool, washer/dryer, muck forks, muck wagons & water hoses to stalls.
We are in the process of upgrading our facilities - please see the News Page for progress.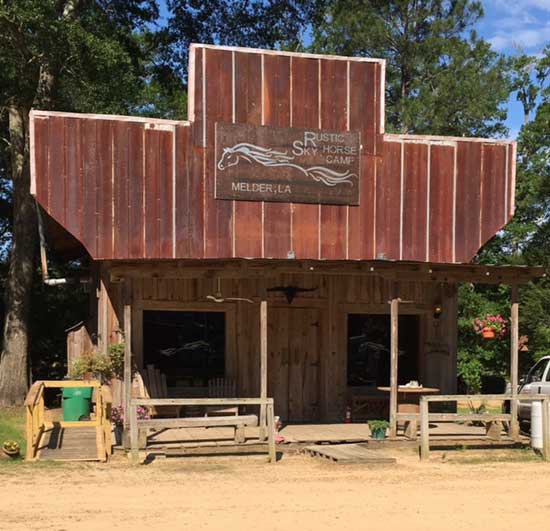 INFORMATION:
1.We do not rent nor loan horses
2.We do not provide riding lessons
3.We are not a Wedding Venue